It's been a busy year so far for our IoT product, Mender, so we thought we would bring you up to speed all in one roundup.
COVID-19 and Northern.tech
It's been a strange year, but we're as busy as ever! As a remote-friendly company, we're in the lucky position to have had little disruption due to COVID-19. Our development and sales teams have been able to develop Mender, create new releases, and support our customers as usual. We've released several updates to our product and there is much to look forward to.
You can read our statement about it on the Mender blog.
New releases and product plans
Since March we've released versions 2.3, 2.4, 2.5, and regular updates to hosted Mender. You can read the Mender blog posts for more information about each release:
We also made changes to the different product plans, and made it easier to try out Mender – you can now sign up without a credit card, log in using your Github or Google account, and evaluate Mender for 12 months for free!
New documentation
We also improved the design and content of our Mender documentation website. The look and feel got a polish, as well as introducing a new information architecture and a dedicated API docs site. Read more on mender.io
Industry of Things World
We were also happy to attend our first event in some time, since COVID-19 of course caused many industry events to be canceled in 2020. Here are Tom and Mirza representing Northern.tech and demonstrating Mender, both online and in person, in Berlin this September.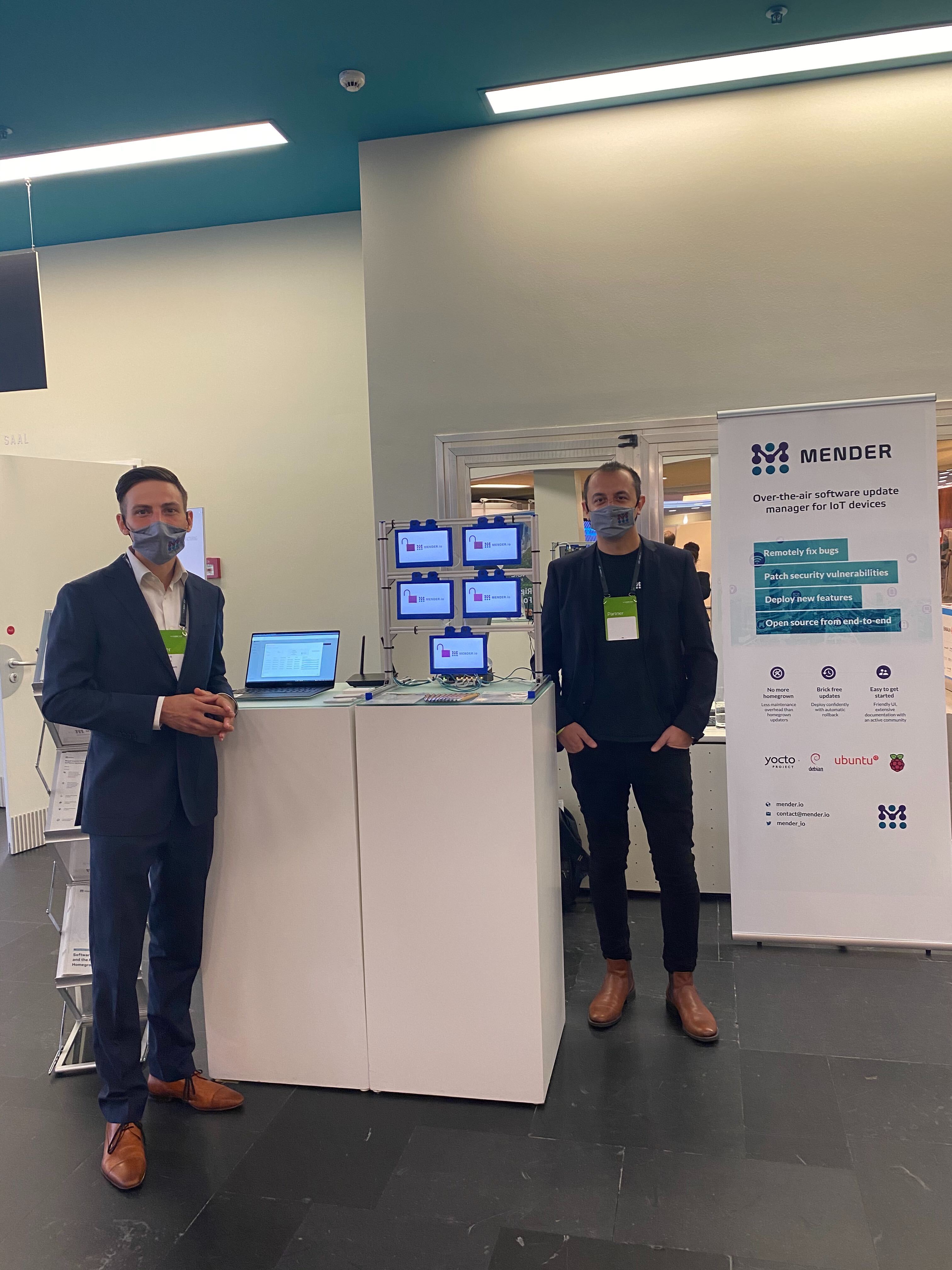 Read more about Industry of Things World here.